The Doctors of Sun Dermatology
Dr. Jeremy Sunseri, Dr. Terry Pynes and the rest of the medical team at Sun Dermatology bring years of experience and education, an exceptional detail towards personal attention and a positive, caring family philosophy to all of their patients and cases. By providing a wide range of services that incorporate the latest clinical knowledge available and the latest techniques, the team at Sun Dermatology work collaboratively with all of their patients to develop treatment plans that result in an optimal level of care and outstanding results.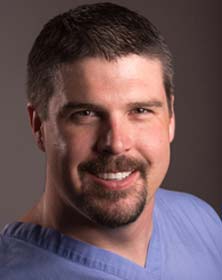 Jeremy Sunseri, MD, FAAD
Board Certified in Dermatology
Fellowship Trained in MOHS Micrographic Surgery
Dr. Sunseri is Bay County's ONLY ACGME Fellowship trained Mohs Surgeon and has performed thousands of Mohs surgery cases. He is also very experienced in the non-surgical treatment of skin cancer with superficial radiation therapy. Dr. Sunseri earned his fellowship from Florida State University, his residency in dermatology from Brown University and his medical degree from the University of Utah.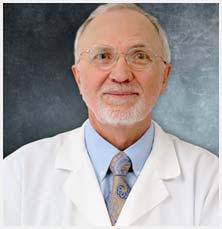 L. Terry Pynes, MD, FAAD
Board Certified in Dermatology
Fellow of the American Academy of Dermatology
Dr. Pynes is a Board Certified Dermatologist and a fellow of the American Academy of Dermatology. He completed residencies in both Internal Medicine and Dermatology at The University of Alabama at Birmingham. He is a member of the American Medical Association, Medical Association of the State of Alabama, Florida Medical Association, and Emerald Coast Medical Association.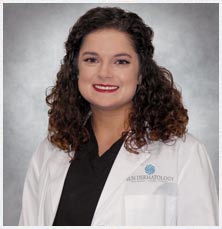 Madison Webb, PA-C
Madison is a native of Oxford, Alabama. She attended The University of Alabama at Birmingham and received a bachelor of science in 2013. During her schooling she worked for the Trauma and Burn service at UAB Hospital. After graduation she began working at Inverness Dermatology as a medical assistant. In 2015, Madison began Physician Assistant school at Bethel Unviersity in Paris, Tennessee. During her clinical rotations she was able to spend 5 weeks at Sun Dermatology learning from Dr. Sunseri. She graduated with a Master of Science in Physician Assistant Studies in May of 2017. Shortly after, she joined the Sun Dermatology team as a certified Physician Assistant.
Madison lives in Panama City Beach where she enjoys kayaking, spending time with family, and training for half marathons.
Sun Dermatology always welcomes new patients and looks forward to welcoming you into our family. For more information or to schedule an appointment, contact the offices today.
Please submit any general questions you may have. One of the staff members from Sun Dermatology will be happy to follow up with you within the next 48 hours.

Sun Dermatology Is a Proud Member of the American Medical Association, American College of Mohs Surgery, the American Academy of Dermatology and the American Society of Dermatologic Surgery.